This warranty covers original Hidrotermal sealed products only. Unauthorized technicians, product modifications or failure to use original Hidrotermal's spare parts & maintenance guides will terminate this warranty immediately.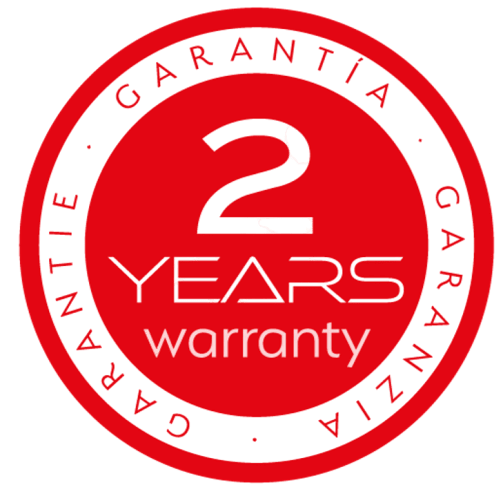 Hidrotermal will warrant any failed unit or its failed parts from workmanship and / or material(s), when the failed unit is under confirmed warranty term from the purchase invoice date.
Hidrotermal will as its option, replace the unit or provide safe repairing procedures and part options, for cases fixable by so.
Hidrotermal won't accept claims if found mishandling, negligence, misapplication, misuse, abuse or failure to operate and install the equipment as specified in it's user's manual, or out of the scope of a professional level in the industry and the installation type, units plugged under unfit conditions or tampered. Wear & tear parts are excluded.
This warranty do not cover damages caused by failure to maintain water chemistry in conformity with the standards of the swimming pool industry, extreme weather conditions such as water freezing or extreme heat inside the units, accidental damage, fire, natural disasters or other force majeure situation out of Hidrotermal international team's reach.
Hidrotermal is not responsible and won't incurre in any shipping, transportation or express charges in any case of the warranty process. Hidrotermal shall not be liable for any loss of time, inconvenience, incidental expenses such as labor cost, phone calls, legal cost or material cost incurred in connection with the replacement or removal of the failed equipment, or any other consequential or incidental damage on persons or assets.
Hidrotermal won't be responsible for any business profit loss due to operation disruption or non-conformity product equipment.
No indemnity or damages could be claimed on any account whatsoever based on a failed unit further than the terms of this warranty. Warranty claim procedures need to be followed in order to obtain the benefit of this warranty:
The failure needs to be reported right away from its discovery and if any visual damage found within product reception at buyer's premises.
The guarantee claim needs to be supported and documented by filling a standard claim form, mentioning model & serial numbers, nature of the failure, attaching installation details as well as good definition images and sketches.
Other additional technical files & details of failure conditions shall be provided on request.
Under no circumstance the replacement of a part or product will extend the original warranty period.
7 Working Days Product Return Policy.
Please read our Terms & Conditions